VICIMETER New Arrival | VC837A Auto range multimeter
VC837A
Auto range multimeter Features:
1.New type holster, streamlined design, comfortable handle;
2.Large LCD display makes reading clear;
3.Strong antimagnetic and anti-interferential performance,Full function protection;
4.Auto power off when there is no measurement in 15 minutes;
5.Unit symbol display, Analog bar display, easy to read; Lighting function, backlight display;
6.True RMS , non-contact voltage detect (NCV), relative value measurement, frequency/duty cycle and data hold function.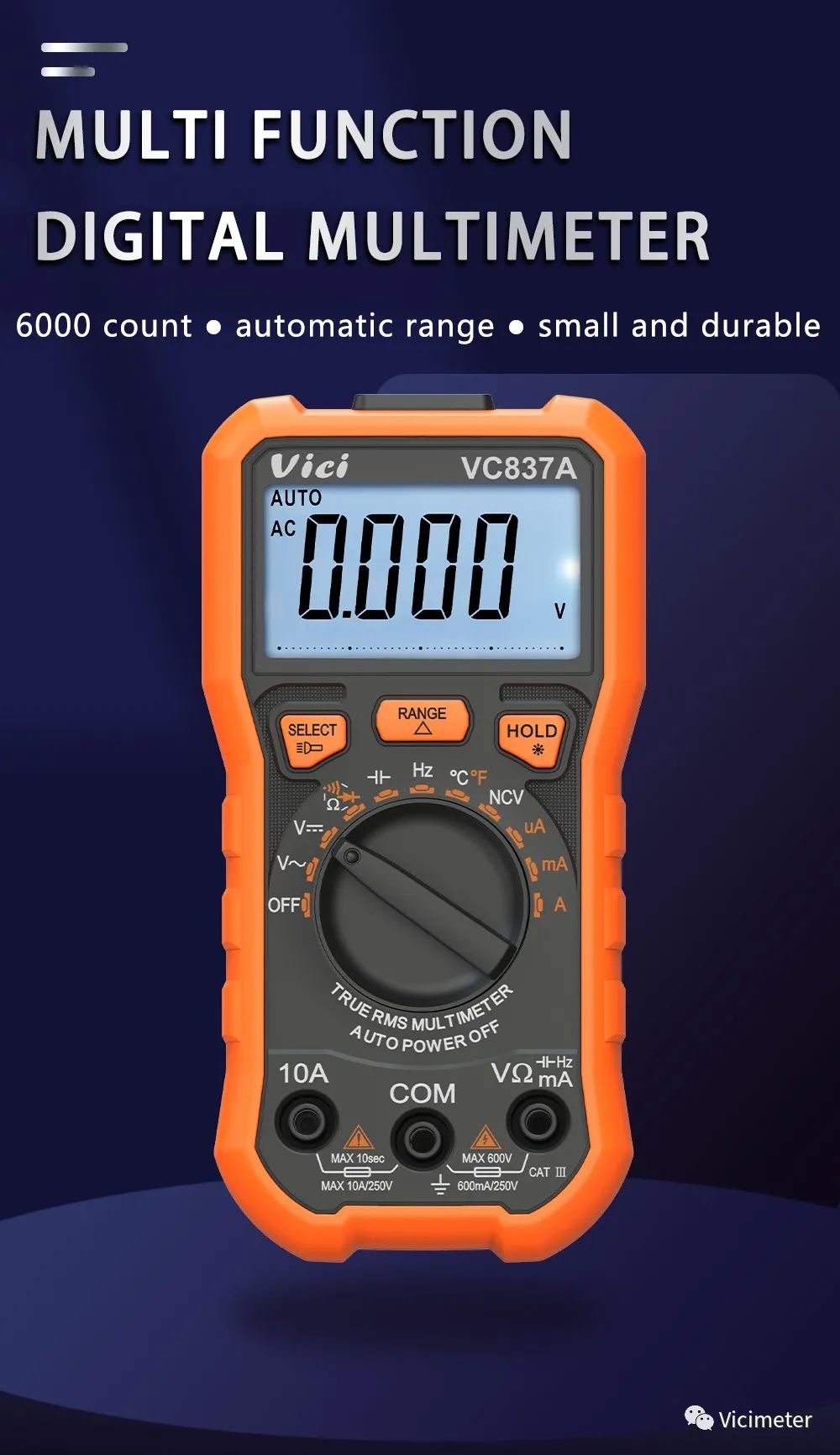 VC837A
is an electronic multimeter combined digital display and analog bar display in one device. As we all know, the biggest difference between digital multimeter and traditional analog multimeter is the reading display, digital multimeter is with liquid crystal display, high resolution, can fundamentally eliminate the parallax when reading data, relatively convenient and accurate reading; While the unique advantage of the analog multimeter is that it can reflect the property change of the measured object intuitively through the instantaneous deflection of the pointer.The conventional digital multimeter is measured and displayed in a discontinuous way, so it is a little limited to observe the continuous changing process and trend of the measured circuit. So our designers and engineers developed this VC837A based on our hot selling
VC837
, which is not only convenient for us to understand the results of the tested function, but also makes its change process and trend more intuitive and clear at a glance. Also we made small adjustment on the shell by adding a recessed grid design on the panel, which makes the meter seems more mechanical.